Scratch
2016-2017: Branding, Visual Design, Coding, Community Moderation
A project of the Lifelong Kindergarten Group at the MIT Media Lab, Scratch allows people of all ages to program their own interactive stories, games, and animations. They can share their creations with the incredible online community of Scratchers from around the world. For the past year, I was able to be a part of the scratch community as a community moderator and a design intern and be a part of their team to help young people learn to think creatively, reason systematically, and work collaboratively.
SCRATCH CODING CARDS
For the summer of 2016, I helped with the design of a new educational resource called Scratch Coding Cards. This collection of short and simple activities worked as an introduction to Scratch.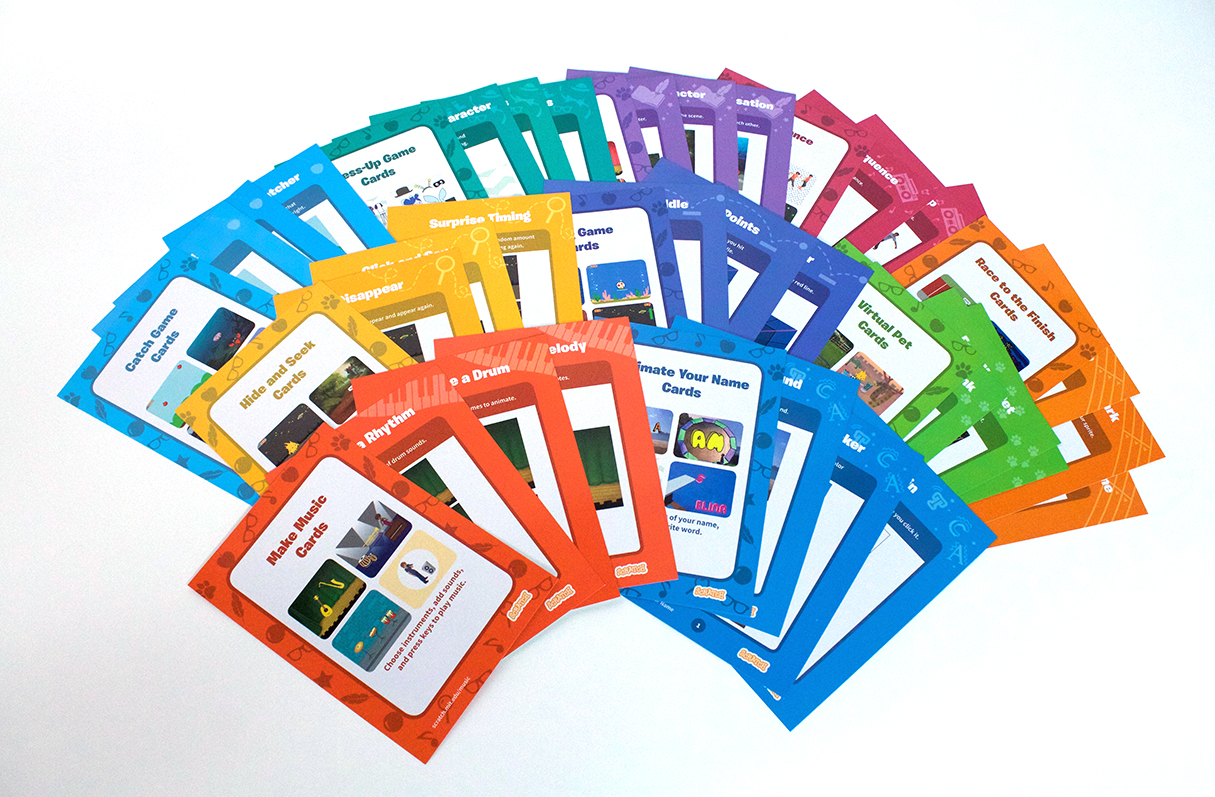 Creating the visual language for the cards, I had to find something clearly representative of ten activities that was respectful and inclusive of children of all ages and backgrounds. For example, the "dress up" card icons had to be something that would not only cater to traditional gender roles. Going through a number of iterations, we were able to land on a color palette and choose the collection of icons that worked with the branding of the website as well as each card. Available as a open resource for teachers and students on the Scratch website, anyone can try their hand at coding with these activities.