FIBO
2017: User Research, UX Design, Visual Design, Animation
Fibo is a personalized financial assistant with a conversational user interface. It aims to nurture long term relationships between customers and their bank by providing four key customer benefits: ease and convenience of service, personalized insights, encouragement of positive behavior and long term financial planning.
Created with Teammates Rachel Chang, Youjin Nam and Ashlesha Dhotey for a financial sector client, the client wanted to increase their business relationships with mass affluent customers. Mass affluent customers, or customers with 100k-1 million in investable assets, were traditionally treated with preferred interest rates and waived fees in the financial sector, but the client wanted an offering that served their customers in a different way that reached beyond usual business investments, through the transaction of personal information. They approached us with the task of designing an experience to encourage customers to share information with their financial institution, teach them the value of their information while helping them grow financially knowledgeable, through personal, tailored feedback.
At the end, FIBO became a virtual assistant that was attuned to different goals, life stages, and financial knowledge. We chose to go with a conversational interface for ease of access. A chatbot also allowed quicker communication between customers with questions, and offered a answers without judgement. The final app exists both on tablet and mobile for easy access and mobility. FIBO streamlines communication between the customer and the institution, connecting customers with financial experts. Pre-drafted email messages streamlines the communication process between the customer and the bank. Convenient and open lines of communication encourages customers to actively engage with their bank.
USE CASE
Stephanie is a customer looking to create a plan for buying her first home. FIBO first provides a list of actionable goals and prepares her with initial information before reaching out to the bank on behalf of her. Stephanie is also able to manage her mortgage payment. FIBO streamlines communication between the users like Stephanie, by connecting customers with specialists. Scaffolded emails makes the process easy and painless while opening up a communication channel between the customer and the financial advisor. Lowering the bar of communication encourages customers to actively engage with their banks and ultimately builds long term relationships.
Research overview
As we began the project, one of the key observation that was made was that customers were willing to share information with financial institutions as long as they received better services or if they felt that an incremental and pertinent value was given in return. Customers had been disappointed by the lack of customized and personal services provided by the institution, given the information they have already shared. FIBO aimed to bridge this gap between the customer's understanding of how their information was used and the institution's understanding of what kind of personalization the customers wanted.
Our team began the design intervention process by visualizing parts of the relationship between an individual and their bank, specifically looking at where the bank could offer more transparency with the customer. We also took the previous research and personas provided by the client to build out hypothesis regarding mass affluent customers. Through multiple iterations of conceptual blockbusting with stakeholders, using 4MAT to catalog customer priorities, and referring back to the personas and earlier research done by the clients, we landed on a couple CUI possibilities to best respond to customer needs.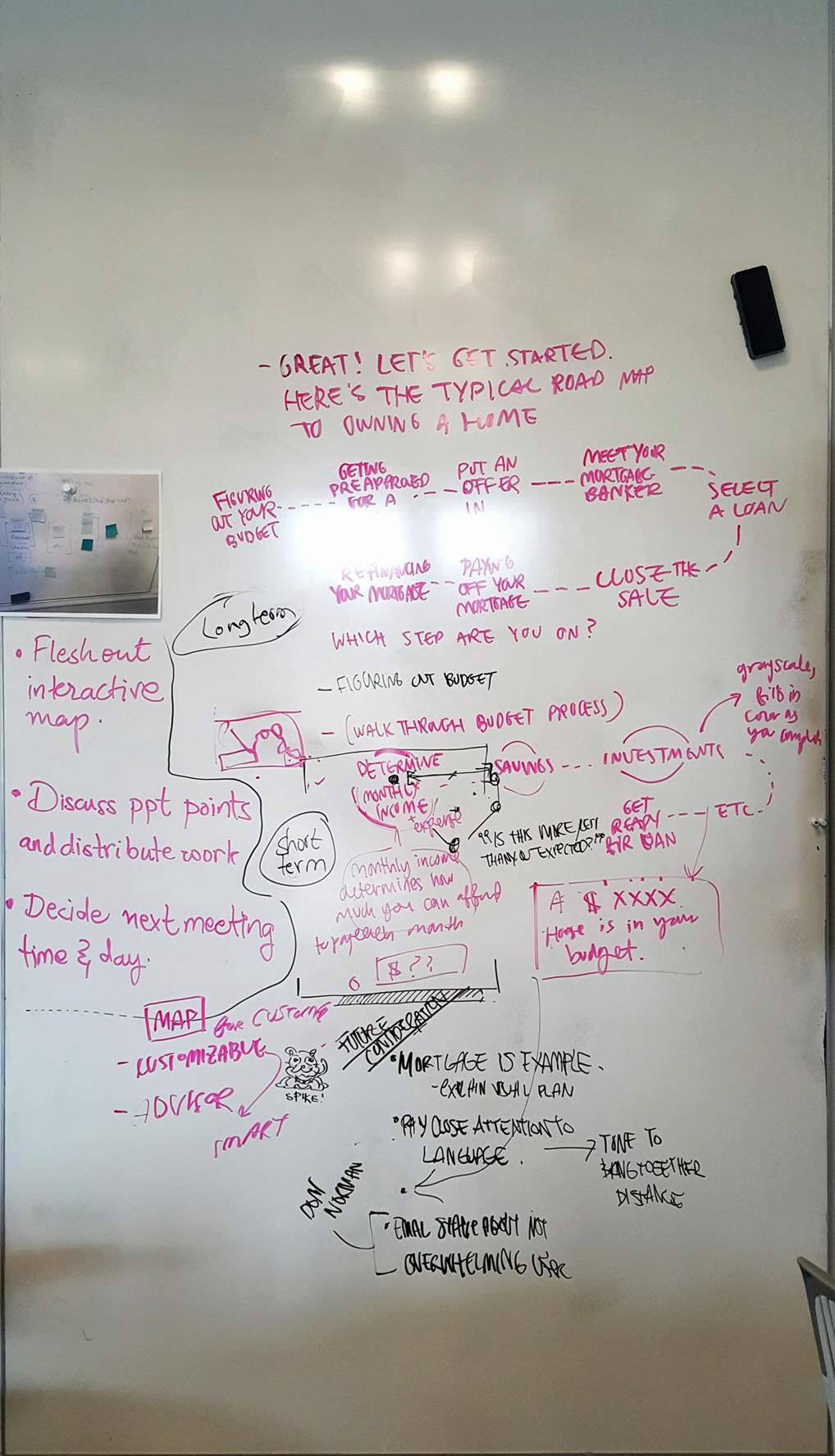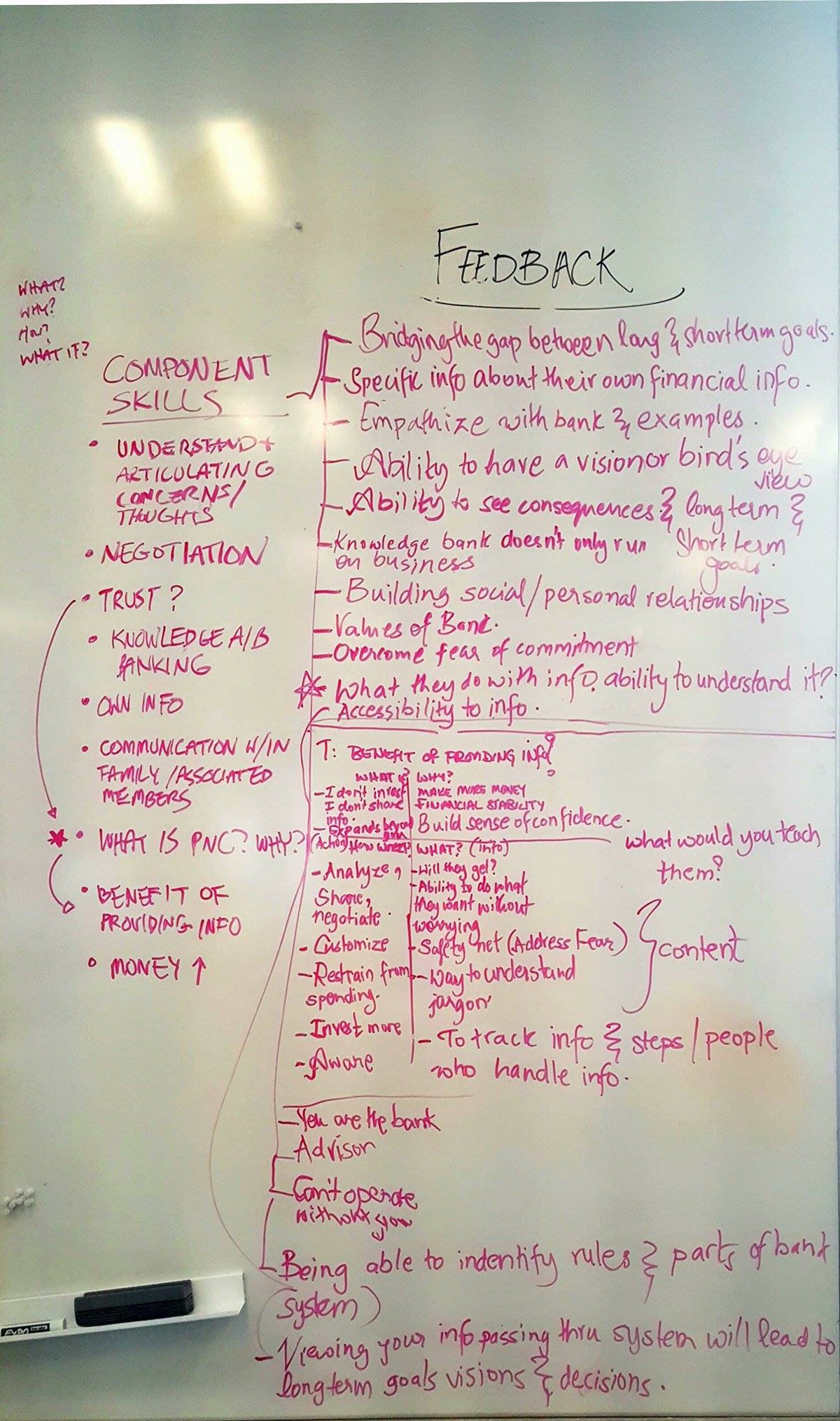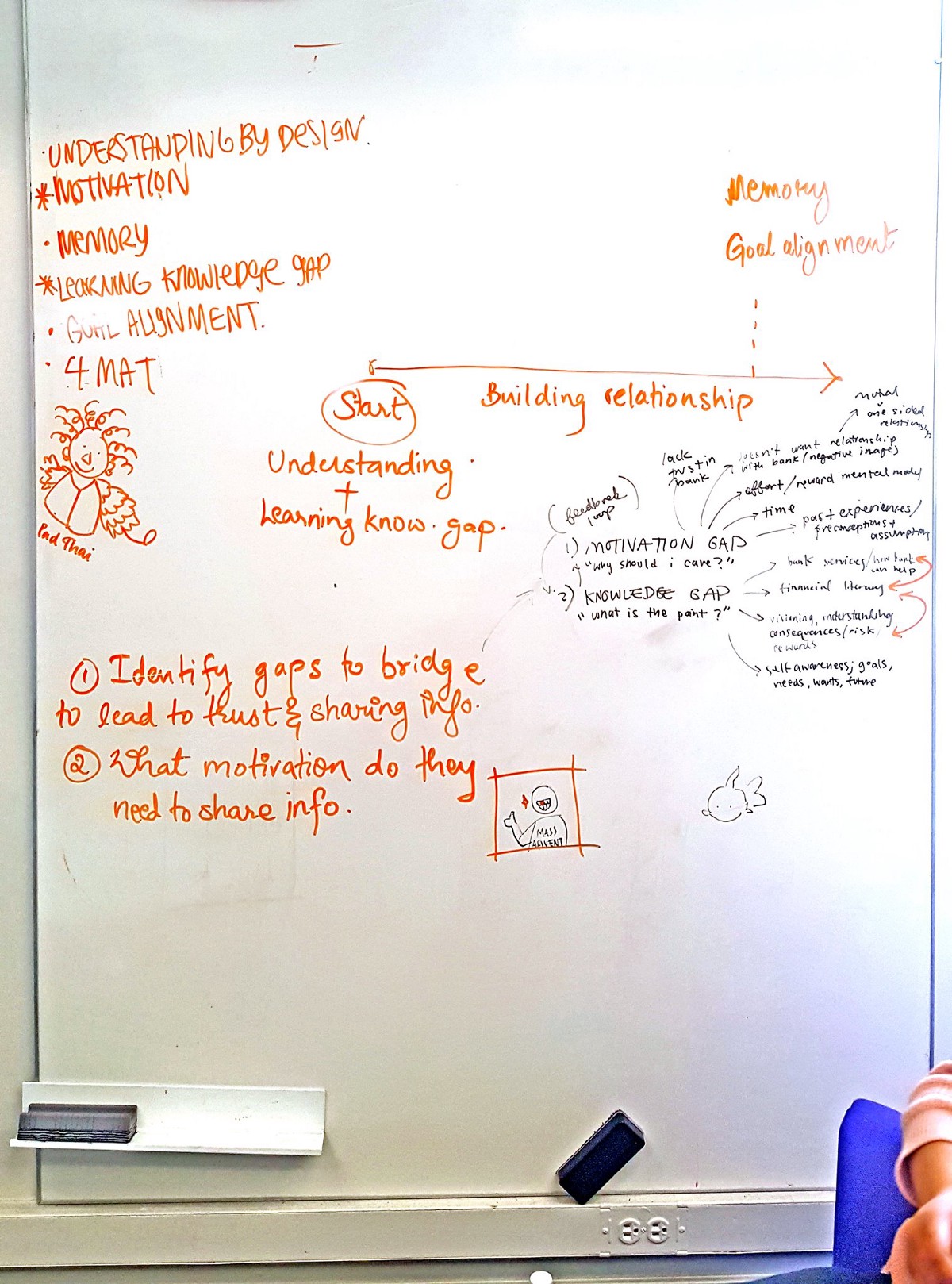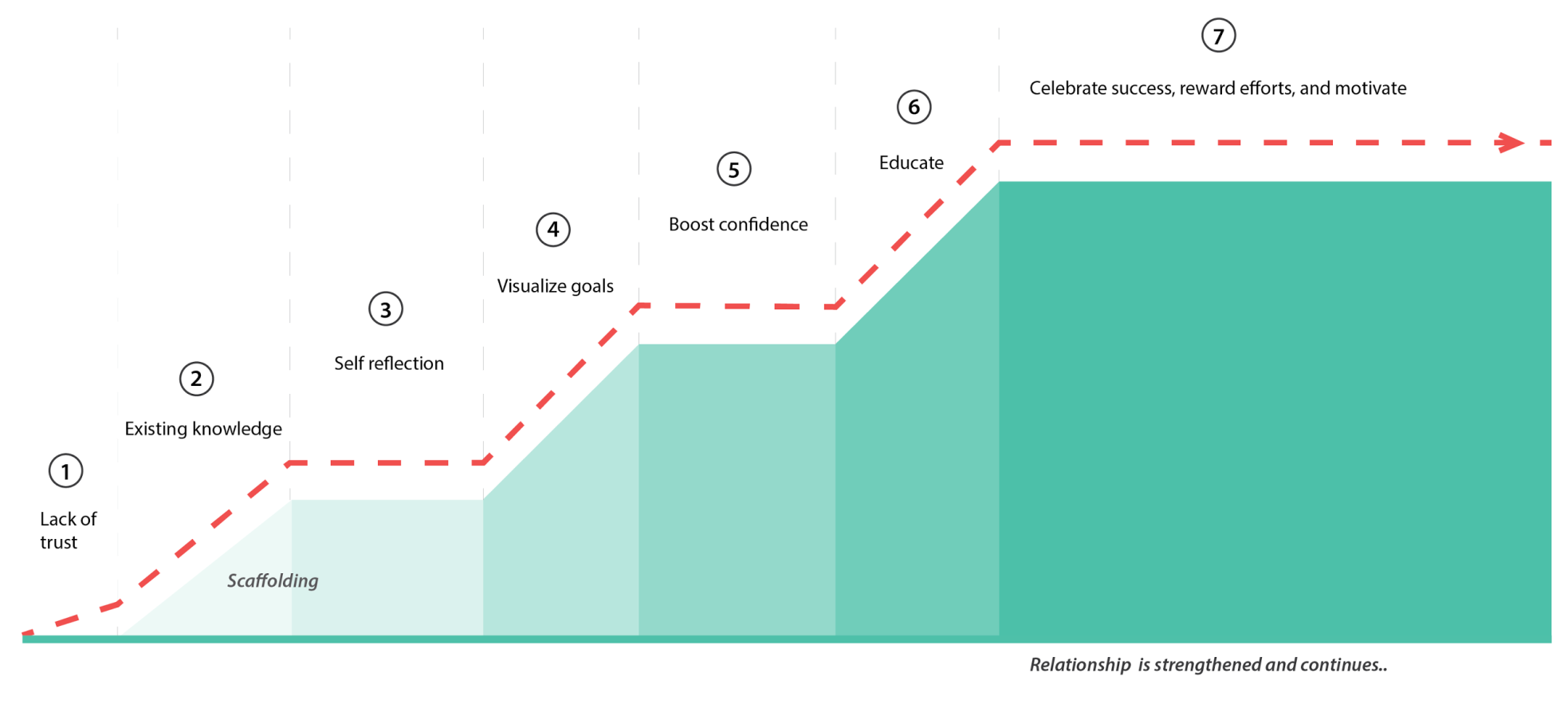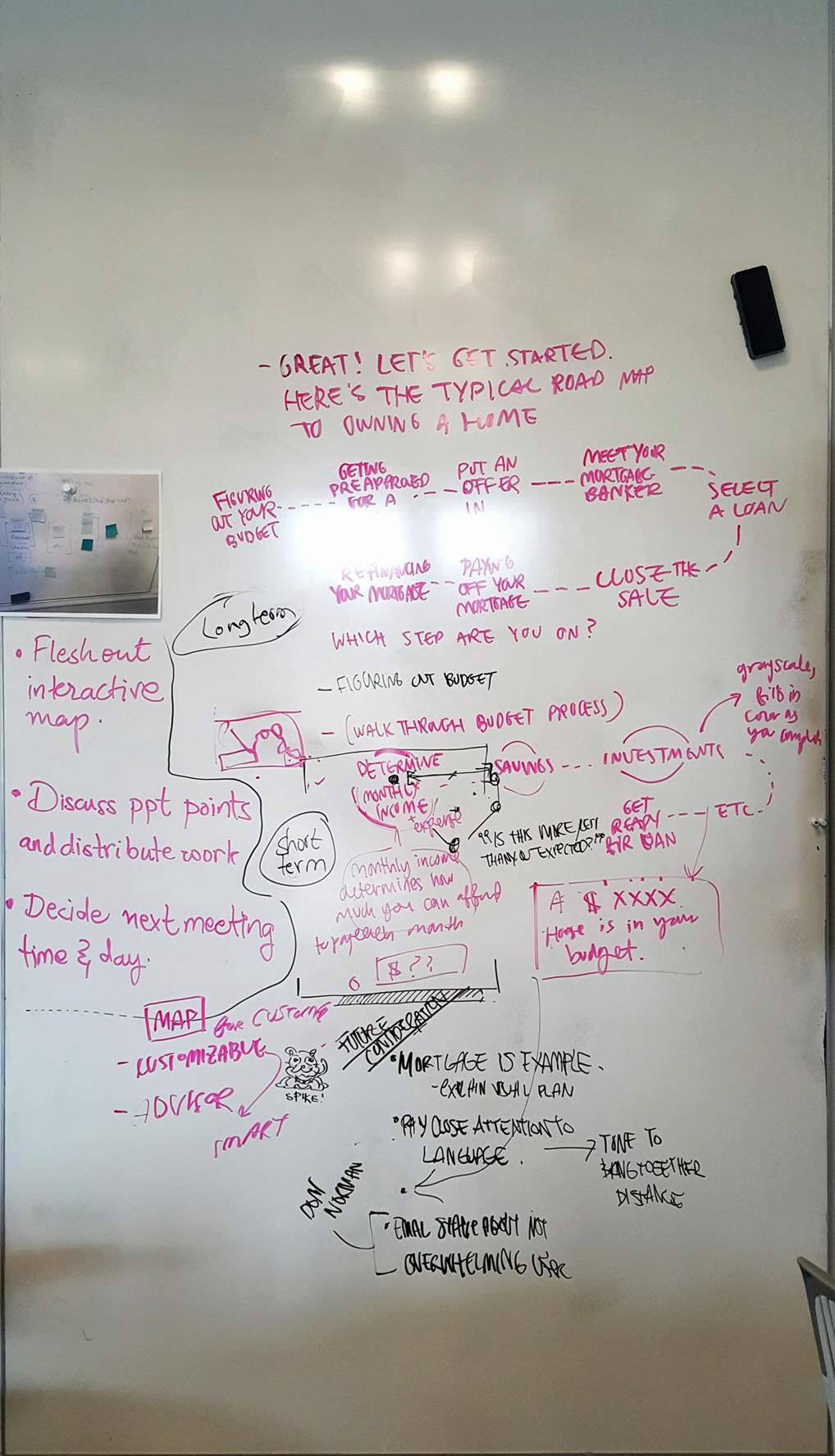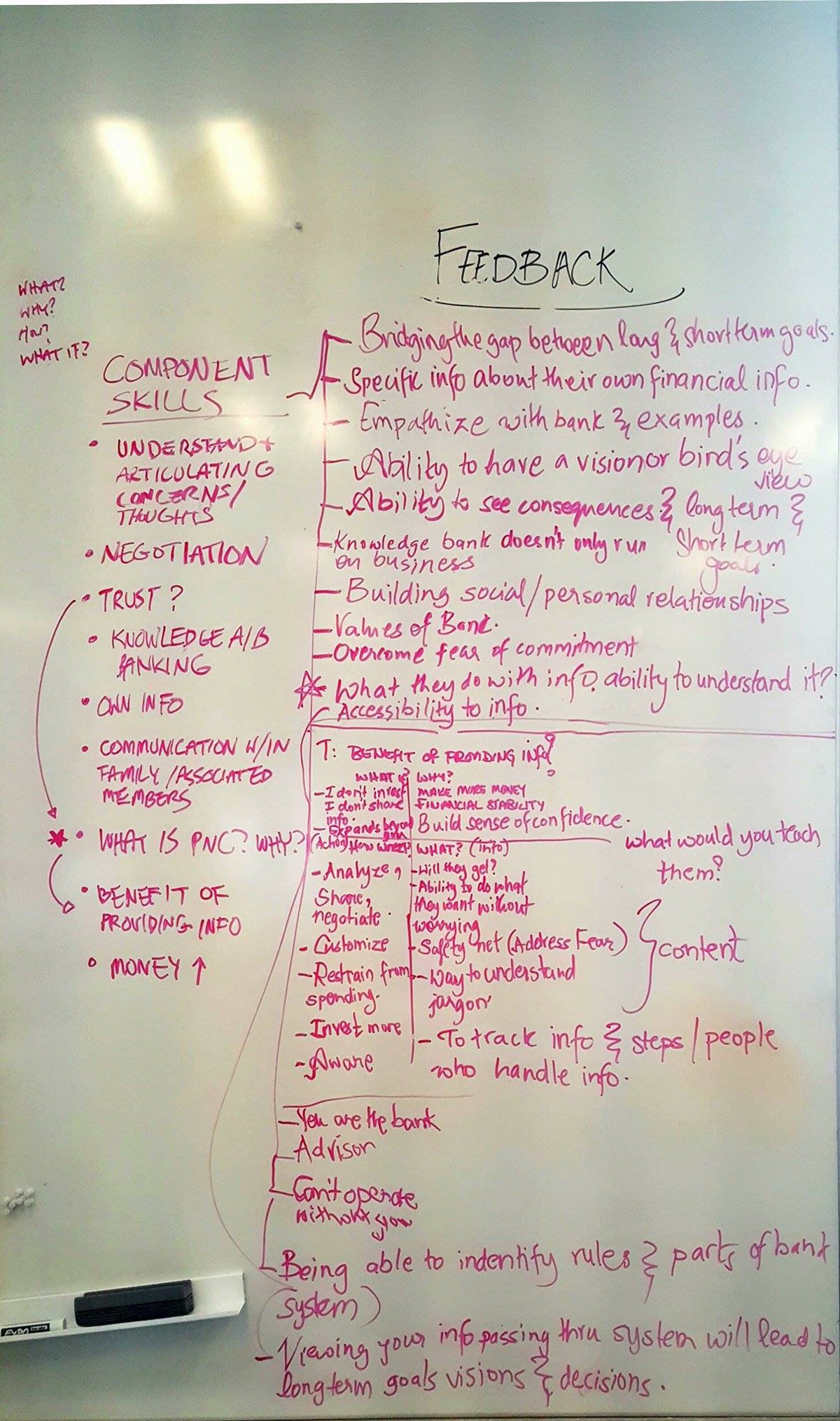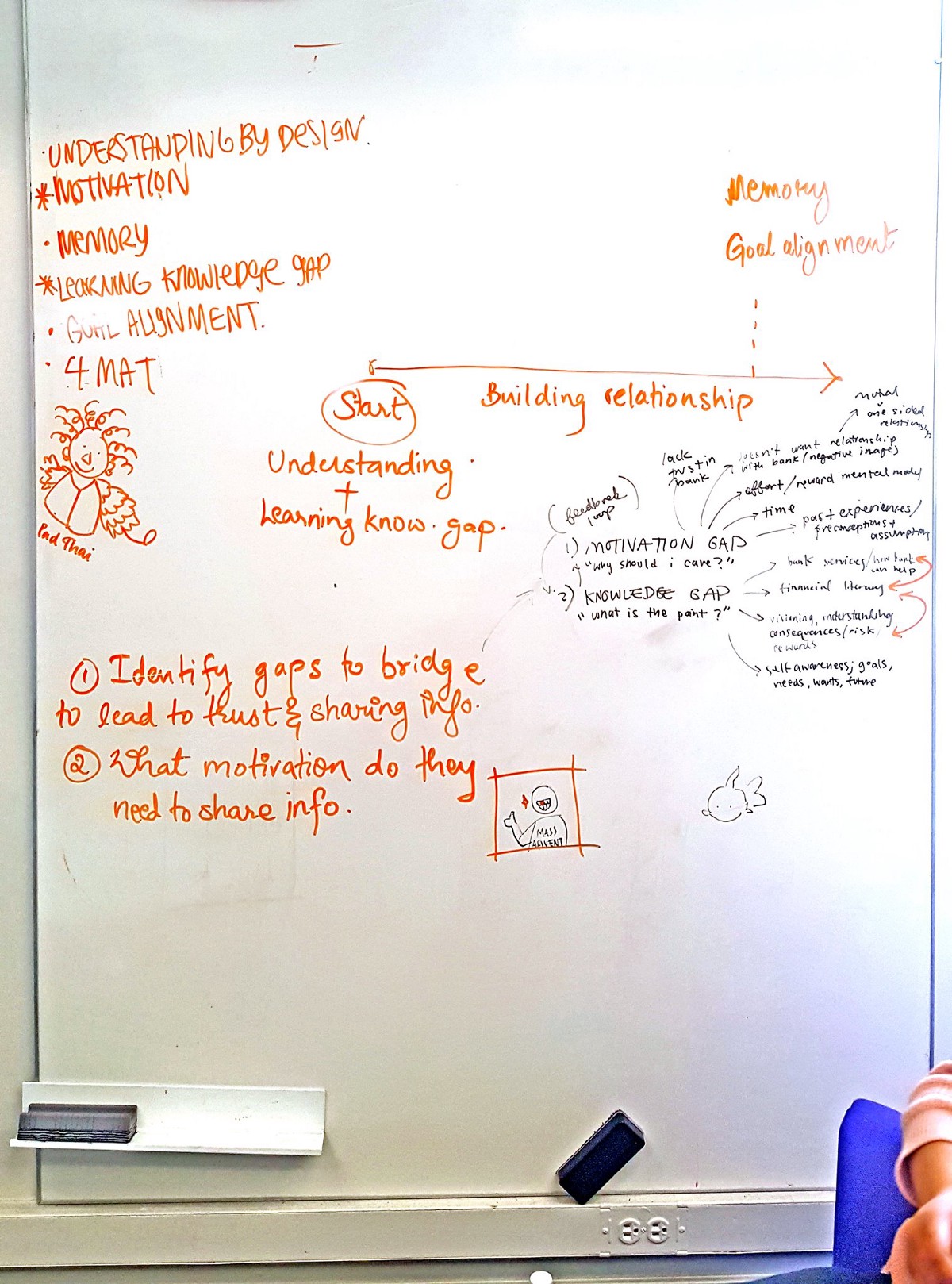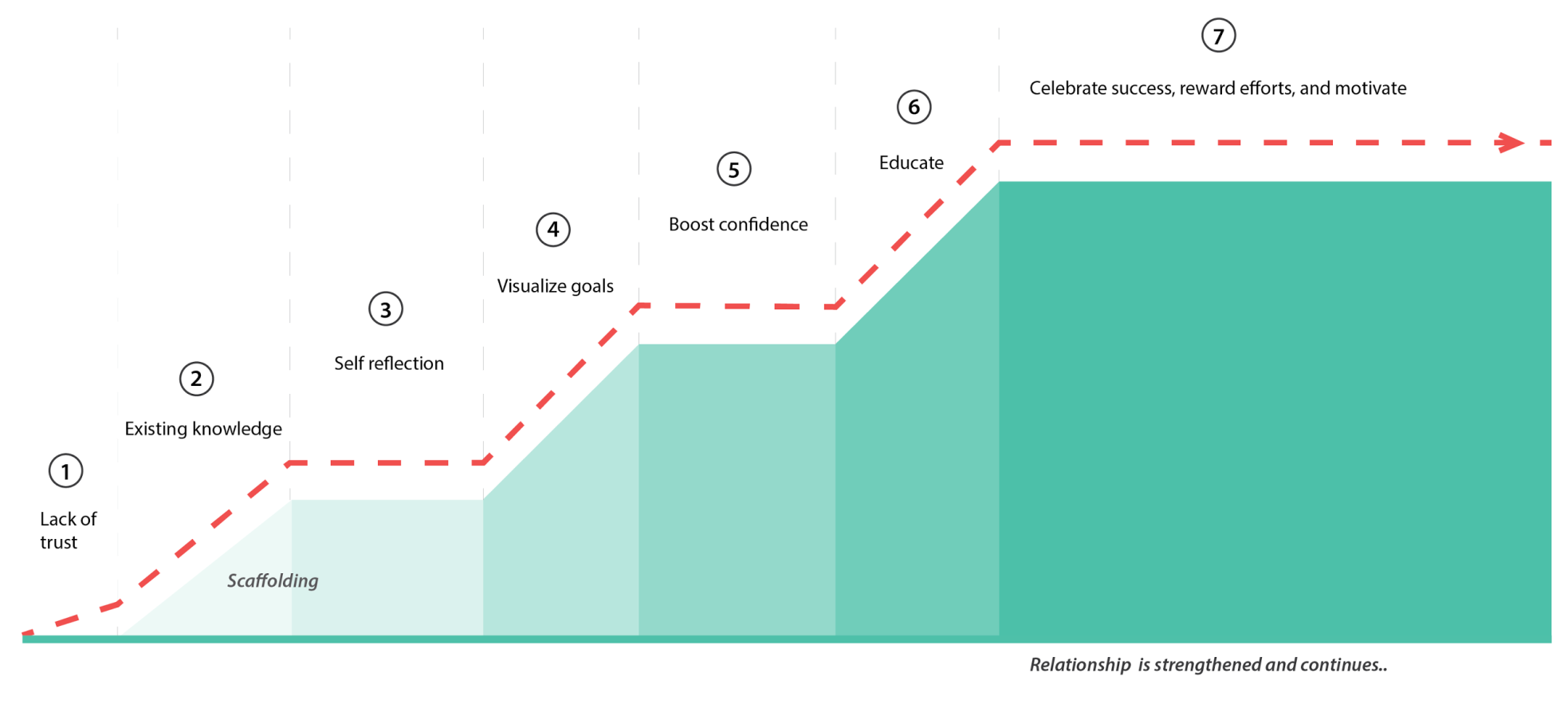 To find out more about our process, check out our team blog!